WNATE, a service with a country flair, begins each Wednesday night at 7 p.m. (the doors open at 6:30). Free popcorn and soda are served, while a live band plays, radio skits are performed, and video clips are shown, all leading to practical Biblical teaching and an opportunity to grow in relationship with God and others.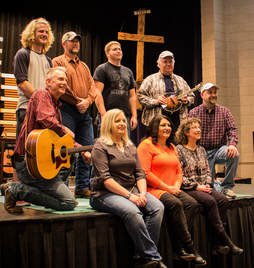 First Baptist Church began WNATE in 1998 to provide a place for people to learn about God who weren't always comfortable in traditional church settings. The historic Esquire Theatre was purchased and renovated shortly thereafter. In April WNATE celebrated 20 years of ministry with a month of Friday Nights at the Movies as well as a big block party. In May we remembered where we came from by focusing on our mission statement: Sharing Faith, Offering Hope, and Showing Love.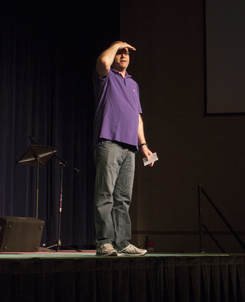 This summer, our series for June will be Meeting God in the Mountains and then in July it will be Meeting God at the Beach! In August we will host a Friday Night at the Movies series where we will show movies on Friday nights and use their themes as the focus of our WNATE service the following week. Come join us!