Kids Ministry at First Baptist Bolivar
We partner with parents to help kids fall in love with Jesus. Our goal is to show your children God's love, teach them about God and His Son Jesus through the Bible and support parents in training up their children.
We believe that two combined influences are better than just two influences. Parents are the primary spiritual influence in a child's life. But when the church and parents work together we have a greater opportunity to teach kids to love God with all their hearts and live like Jesus everyday.
*Upon arrival, please allow one of our friendly hospitality members to assist you with our check-in kiosks for all kids areas to secure your child's check in.
Sunday morning at 8:00 we offer Primary Teaching Care for preschoolers ages birth through pre-k to join us for PTC.
Sunday morning at 9:15 we have our FBC Kids Core Groups (birth—2s: first floor, 3s—prek: 2nd floor, k-5th graders, 3rd floor) sometimes known as Sunday School, as well as a buddy system for our kids with special needs.
Sunday morning at 10:50 we offer a second hour of FBC Kids Core Groups for ages 3 yrs through 5th grade. If families attend worship at 9:15 kids can go to this hour while parents attend a core group.
Sunday morning at 10:50 we offer Extended Teaching Care for preschoolers ages birth through 2 to join us for ETC.
Family Night Live is held monthly from 5:30-6:30 in the Esquire theatre. This is an energy filled time of worship and learning and lots of fun for the whole family. FNL is a place where kids bring their parents to learn about God!
FBC rEcess is a monthly respite night for special needs families. Parents are able to bring their kids with special needs as well as all of their siblings for a night of fun and play with loving volunteers.
Wednesday Nights at FBC Kids are chalked full of fun!—Starts August 29th, 2018.
6:00 pm Children's Choir – ages 4 – 5th graders are welcome to come join our energetic group of teachers as we teach kids to worship through song! They often prepare a set of songs for musicals and or worship music throughout the semester. Pre-k and K—2nd floor preschool hall; 1st-5th grades—room 301-302.
7:00 pm Kids Mission Groups
Mission Friends – ages 4 through kindergarten—room 303
Girls in Action (GA) -1st through 5th grade girls—1st and 2nd—room 305, 3rd and 4th—room 304, 5th—room 307
Royal Ambassadors (RA) -1ST through 5th grade boys—room 308
In each of these mission groups kids learn about missionaries through real stories and apply what missionaries do to what Scripture teaches through game, crafts and mission projects. They also discover ways they can be missionaries too!
Here's what to expect when visiting Kids@FBC for the first time:
First, One of our volunteers will be at our check-in kiosks. There we will meet your family, check your child into our system, and then lead your child to their age-appropriate room.
Upon checking in for the first time, we will ask for the following personal information (NOTE: We value your privacy and will not share this information with anyone):
Parent/guardian name(s)
Child's name
Child's birthdate
Home address
Phone number
Any special instructions (allergies, special needs) for your children
How check-in works
Before Service: You can check-in your child at any available kiosk. After finding your child's name in the database, you and your child will be given matching name tags that are exclusive to your family and your visit. Your child will need to wear the name tag portion while you hold on to the matching tag.
After Service: After the service is complete, you will return to your child's room and show your tag in order for your child to be released back to you.
During Service: In the event that we need to contact you during the service, you will be contacted through the phone/email you gave at check-in. We ask that you exit the auditorium immediately and look for a staff member or volunteer who will direct you to your child's room.
Meet our Kids Director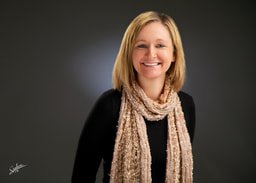 Got questions?
If you have further questions concerning Kids@FBC experience or visiting First Baptist Bolivar with children, simply click the button below and get in touch with us!