First Baptist Bolivar displays a multi-colored mosaic of personality. It may be due in part to our location in a county seat town. Being part of a university community may also nourish that personality. Or, perhaps the church's personality has been shaped by a membership having such broad educational and cultural backgrounds. Whatever the cause, the church is extremely diverse.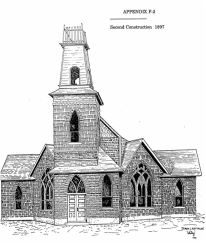 First Baptist Bolivar has shared the gospel in Bolivar, in the state of Missouri, and in many parts of the world since September 3, 1859, when founded by seven people. In only their second meeting, members voted to erect a church building. The church disbanded for a brief time during the American Civil War, so the building was not completed until after the church was reactivated in 1866.
The church has always been a missionary-minded church, beginning with the organization of the Woman's Missionary Union (WMU) in 1914. Since then, the church has contributed both finances money and personnel to Southern Baptist and non-Southern Baptist missionary groups. Beginning in the 1980's, church members also began making short-term mission trips themselves both in the United States and other countries, such as Brazil, Venezuela, El Salvador, Belarus, Russia, India, and Cambodia.
The church has also served as a base for providing men and women for full-time Christian ministry. By 1992 twenty men had been ordained to the ministry and thirty-one men had been licensed for the ministry.
The church has always had a close connection to Southwest Baptist University, also in Bolivar. Many people have served in dual roles; one in the church and another at the university.
In recent years the church has held multiple worship services. In the main worship center of the church, Sunday services are led by a worship pastor; he is joined by church members in a choir and orchestra, and with a piano and pipe organ, utilizing a blend of both old and new music.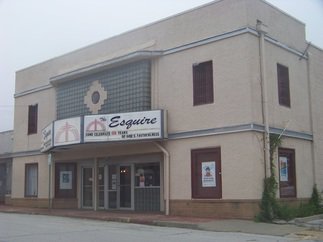 The church has also initiated additional worship services in the Esquire Theatre, an old theatre building which the church bought and renovated in 1998. That year a casual, country/western-style church service called Wednesday Night at the Esquire began as an outreach to individuals who weren't comfortable in a traditional church setting.
Then about five years ago, Encounter worship services began in the Esquire Theater featuring a casual, contemporary worship service led by a praise band on Sunday morning. In addition, on Wednesday nights in the church's Rec (recreation) Building, a student minister along with several students leads a service for youth called MIDWEEK.
First Baptist Bolivar is looking toward the future as a diversified but united Body of Believers by creating five-year plans with specific goals. We believe God wants to do something bigger than us because in a hundred years from now the only thing that will matter is a person's relationship with God.